About this Product
This custom Bath Tub Tray / Caddy is a great gift for the one you love that needs encouragement to relax and take care of him or herself for a change. Made of Corian, it is fully waterproof. It's the same solid surface material used for kitchen and bathroom counter tops.
Base price includes:
Solid Corian up to 8" wide x 35-40" which is suitable for a standard-sized tub (if you need a different size see my other tray listings or ask for a custom quote).
Double quarter-rounded routed edging for smooth grip on all sides.
Commonly requested options ($5 each):
Name/short phrase engraved
Cell Phone Depression (let me know your cell phone dimensions in its case)
Tablet Slot (.5" x 11")
3 votive candle holders with 3 tealight candles (1.5" diameter)
Handle/Hand Towel Holder
Custom Wording (Unwind is on this example, but you can choose any)
Wine glass holder
Coffee Mug Depression (3.5" depression to hold your mug)
Non-Slip Grip liner glued to the underside to reduce risk of the tray sliding off the edge of the tub. Let me know which color you prefer: white, gray, brown, black.
These can also do double as recliner laptop trays, so useful options for that mode of use include:
Lap Top Vents
Pen/Pencil depression
Pen/Pencil holes (holds pen or pencil upright)
Other options that have been requested:
Book Rest (consists of removable back support and pegs that go into tablet slot). Counts as 2 options.
Leg Supports (consists of wood supports that are 1" to 4" tall and screwed through the tray to allow tray to rest on tub surround, shipped disassembled). Counts as 2 options.
Backstop (consists of up to a full length of 1/2" tall matching corian glued to backside to help keep items from falling off the back of tray. Counts as 1 option.
Color Choice: Corian comes in dozens of colors, while I can't promise a specific exact color, you can choose from a color family when ordering. 99% of what I have is not any one solid color, but speckled or swirled with other colors.
Accessories on or around the trays are not included.
If you have a different project in mind, just ask! I'll be happy to provide a free quote and mock-up for your project idea.
Meet the Maker
Welcome to my one woman shop!
My name is Jennifer. I am an Army veteran, mom to an Army reservist/social worker, wife, and Christian. I started my interest in woodworking in middle school, back when shop classes were mandatory. Then, blessed with working for a sign maker in high school and gifted a router one distant Christmas, I made crafting my full-time job in 2015. I enjoy creating products you'll enjoy receiving and giving. If you'd like to customize anything you see in my shop to make it yours alone, just let me know. I love working with you to make unique pieces. If you are not quite ready to buy, please favorite my shop so you can find me easily when you are ready. Thanks for looking!
I also operate EnkoreSign.net, PACKAwards.net and MilitaryPatriot.net on Etsy so be sure to check them out, too... but just to see what I can do. If you want something you see there and not on this platform, hosted by goimagine, please contact me so I can recreate the listing here, that way all profits from fees will go to children in need.

As a former foster parent and a parent of a daughter who chose to go into social work to help keep children from having to go into foster care, I am passionate about the goimagine cause and look forward to the day I have all my inventory available here.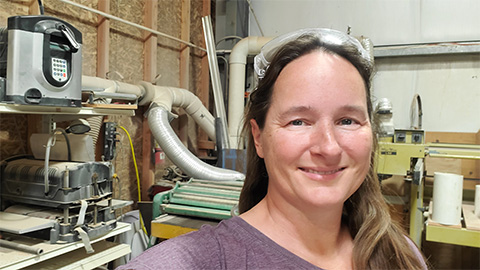 Shop Policies
Please review before purchasing!
Sizing details
The materials I use are reclaimed, refurbished, or at least rebought and may be one of a kind. To maximize usage, sizing may vary in all dimensions plus or minus about 10%. For custom signs, you'll be sent a mock up based on your custom text along with approximate dimensions planned for your project. Let us know at the time of your order if exact specific sizing is required.
Custom and personalized orders
The max number of characters for personalization may be limited based on the size of the item. If you need more, please contact me for a customized quote. The font(s) shown in the first photo is generally standard for that sign. If you'd like another font, just let me know. I will send a mockup of your personalized sign within 2-3 business days for your approval before beginning work so be sure to check your email.
Care instructions
Some items include indoor/outdoor urethane, some include just inside urethane, and some are left unfinished. Cedar and redwood weathers nicely outside whether finished or not, but other wood types should be sealed for protection and that protection should be renewed by the customer regularly to ensure continued protection. Corian is a man-made acrylic that is weather proof and uv resistant, however the paint (though suitable for outdoor use) will need touch ups if used outside just as house paint would.
Packaging
Packaging and protective materials are recycled whenever available, but still clean and sturdy, this is to save you money as well as help keep perfectly usable material out of the landfill.

Mockup Approval/Cancellations
I get to work on your mockup as soon as possible after your order is received to get it to you within the promised time frame, so cancellations are not accepted after 24 hours. Please respond promptly with your input for the mockup as work will not begin until you approve it.
Returns/Refunds
As most work is done to order specifically for you, returns and refunds are not possible on custom. If your order arrives damaged or is lost in the mail, let me know and I'll make it right. Be sure the mockup I send to your email is how you want the final design to look.
Processing time
Processing time is an estimate. For most custom products, that will be within 2 weeks. If you absolutely must have your order by a certain date, please contact me before ordering. While I can promise the date I will ship. I cannot guarantee delivery times as sometimes things just happen. If you are local to Rosamond, CA, you are welcome to pickup.
Shipping and Insurance
Shipping times are estimates. Once accepted by the post office, priority usually takes 1-3 days, and ground UPS/FEDEX takes 1-6 days. However, occasionally things are delayed or misdirected. Shipping arrival is not guaranteed except for Priority EXPRESS.
All items are shipped insured. Lost items cannot be claimed until 15 days have passed for domestic and 30 days for international. Damaged items will need to have photos taken and the packing material kept. Please contact me for details.
Please sign in so that we can notify you about a reply